DEEP SHIT page 4:
okay this shit is really getting deep. if you guys can't take it i suggest u eat some pasta. that solves almost anything for me.
alright today's shit is particularly deep, so if you've got your extra large bowl of pasta, i'll start :D
okay did you guys watch miss universe? okay i admit myself i didnt really watch i only watch the part where they selected the top 10 la. ya. you know what is the most funny? i cfm you all the girls in their mind(while their half smiling) is bitching about the other girls. ESPECIALLY those that never kena chosen. those are the ones that bitch the most.
so in the end my sis told me its JAPAN that won the thing. alright while its all fine and dandy that an ASIAN won it and like my sis and mum quite proud of the japanese bitch, i was thinkig. WHAT JAPAN???? WHY JAPAN? all she does is eat sushi and watch hentai la probably. wah lao eh ur got taste anot?
i tell u who deserve to win. serious one. seriously.
she.
at first i was thinking . yah same as you. the hell is she doing here? then they mentioned that she plays soccer during her free time. then i think, wah win liao lor. close eyes, no need see is hands down she win already. i mean, she plays soccer leh. what can be more sexy than that?
but turban in the end they give it to a starving-living-on-wasabi bitching girl. where is the justice in this world tell me, WHERE?
to me my two favourites were the, tanzanian one or this one:
ms malaysia! HAHAHAHAHHA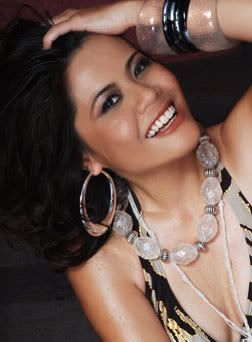 HAHHAHAHAH. okay la that was just mean. HAHAHHAHAHAHA
SOMEMORE YOU KNOW WHAT HER NAME? adeline....CHIN AI NEE. HAHAHAHAHAHAHAHAHAHAHAHAHAHAHAHAHAHAHAHAHAHAHAH CHIN AI NEE!!! HAHAHAHAHAHAHAHAHAHAHAHHAAHHAHAHAHAHAHAHAHAHAHAHAHAHAH
chin ai nee in chinese= very love you. HAHAHAHHAHAHAHAHAHAHAHAHAH adeline very love you HAHAHAHAHHAA can you give us a more corny name ms malaysia?
ms malaysia: erm... no
HAHAHAHAHAHHAHAHAHAHAHAHAHHAAHAHH. aiya. what can u expect from malaysia?HAHAHAHAHAHAHAHAHHAHAHAHAHAHA
okay okay my sis wants to use now. gotta chow. i'm still laughing btw. HAHAHHAH
signing off HAHAHAHAHAHAHAHAHAHAHAHAHA-ly
NORMAN THE GREAT!(go ms malaysia!)